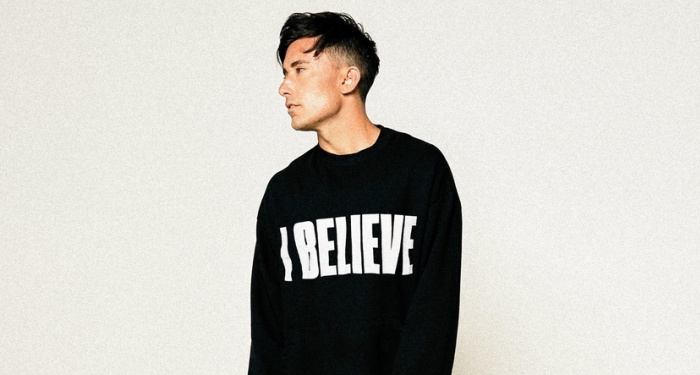 Today, two-time GRAMMY nominee Phil Wickham unveils surprise song "Just Too Good"–a gift for his wife, Mallory, in honor of the couple's 15th wedding anniversary. Fans can stream the personal track here.
"This song is unique because it was written for my wife, Mallory. Just yesterday, we celebrated 15 years of marriage, and as a surprise and a present for her, I wrote and recorded this song, 'Just Too Good.'" says Wickham. "So Mallory, HAPPY ANNIVERSARY! This one's for you. I love you, and I'm so proud of you. The last 15 years have really been 'just too good.' I'm looking forward to the next 15 years, and the next and the next with you. Huge thanks to my long-time friend and producer, Jonathan Smith, for helping me pull this off. You killed it again bro!"
This heartfelt, melodic release–reflecting back and showcasing a beautiful story of love and commitment–drops directly after the powerful new Christmas anthem, "Manger Throne," written with Jonathan Smith and Tony Wood. Fans can listen to the fresh holiday offering here.
"More than a Christmas song, this is a worship song," Wickham shares. "Every Christmas season, when I take the time to think on it, I am amazed in a greater way of the moment when the Creator stepped into creation. God in human flesh. Heaven walking on earth. Everything about how Jesus came was different than what we would have expected and also far better. He met us right in our humanity. Our dirt. Our mess. That's what my new song, 'Manger Throne,' is all about. He could have marched right into the heart of Rome and showed them splendor like they'd never seen before. But He had a better story, and it started in Bethlehem and ended with a Risen King. Praise the Lord, the story still continues with us today."
Additionally, Wickham has announced dates for his annual BEHOLD Christmas Nights outing. Coming to three states and five cities in 2023 with special guest Tasha Layton, the tour has become a yearly tradition for the chart-topping singer.
The BEHOLD Christmas Nights run will cap a phenomenal year for the prolific songwriter, respected worship leader, and award-winning artist, who released his critically acclaimed studio project, I Believe, in August. The album's title cut currently sits in the Top 15 on the Billboard Audience chart, Mediabase AC Monitored chart, and the Mediabase Audience chart. Moreover, Wickham recently received two Billboard Music Award nods: one in the category of Top Christian Artist and a second nomination for Top Christian Song for his No. 1 hit, "This Is Our God." Winners for the 2023 Billboard Music Awards will be announced live on Sunday, November 19, 2023.