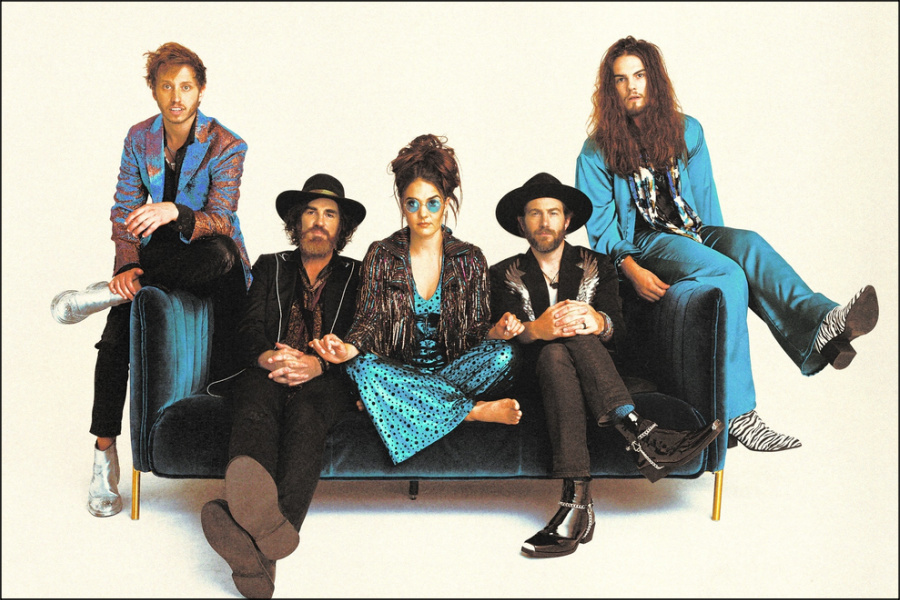 Festival season was always my favorite time of year in middle school. I always looked forward to spending summer break with my family in the blazing summer heat of Phoenix, Arizona, where we attended the annual Elevate Music Festival. Attending those three days and seeing some of my favorite artists perform was an unforgettable experience I still cherish.
Since my time in middle school, the world of Christian music festivals and touring has changed a lot. The big headliners were Christian music veterans Hawk Nelson, Jeremy Camp, and Tenth Avenue North. Now, newcomers like We The Kingdom or Zach Williams are headlining those events.
As much as I love the old headliners of Christian music, it's exciting to see a new generation of artists rising up. for KING + COUNTRY was the last big band to break out of nowhere, but now other artists are poised to become the next big thing. We're in a new era, and with the festival season quickly approaching, we will highlight five artists to keep your eye on.
We The Kingdom
The contemporary group We The Kingdom burst onto the Christian music scene in 2019 when they signed with the Capitol CMG music label and released "Holy Water," their debut radio single. Fans fell in love with the five-piece family band, and their career exploded. They returned in August 2020 with their debut album, titled the same as their hit single.
Due to the COVID-19 pandemic, We The Kingdom had to delay their tour until the following year after releasing their debut album. But when they were able to hit the road, it became clear: this family band was electric. We The Kingdom became synonymous with their live shows and epic productions. They went on their second headlining tour in 2022 with famous Bethel Music artist Cory Asbury, which helped grow their fanbase. This year, they were one of the 2023 Winter Jam Tour headliners.
There's no telling what's next for We The Kingdom. They've already become one of the biggest names in Christian music, and I'm excited to see what's on the horizon for them.
 
Anne Wilson
Christian country artist Anne Wilson, at only 21 years old, has made music history by becoming the first female debut artist to reach Number One on Billboard's Adult Contemporary chart. Her song "My Jesus" is also the longest-running Number One of 2021. Her instant success led to her 2022 debut album, My Jesus, and since then, she's toured with some big-name Christian artists.
Anne wrapped up the 2022 opening for popular contemporary artist Phil Wickham on his Behold Christmas Nights tour. She began 2023 touring on Winter Jam alongside famous acts We The Kingdom and Jeremy Camp. Although she has yet to headline any concert tours, it's only a matter of time.
With her iconic Southern vocals and stirring lyrics, Anne Wilson is already proving to be the next big thing in Christian music, and I wouldn't be surprised if she embarks on her own headlining tour soon.
 
Zach Williams
If you're a Christian music fan, you've heard the name Zach Williams before. He's collaborated with artists like Tenth Avenue North, Essential Worship, CAIN, and even country music legend Dolly Parton. He has firmly established himself in the Christian music industry and is slowly rising to the top as a big-name artist.
Zach Williams has headlined several tours over the past few years, including his spring A Hundred Highways Tour with breakout pop star Blessing Offor. More recently, however, Zach has announced that he'll hit the road with TobyMac and MercyMe on an all-star fall tour.
It's been exciting to watch Zach's career blossom since his debut album, Chain Breaker, in 2016. He's come a long way since then, and this upcoming all-star tour will further fortify his career. He's certainly become an artist to keep your eye on.
CAIN
The world was introduced to the sibling trio CAIN when they released their debut single, "Rise Up (Lazarus)," in early 2020. It became an instant hit, spending four weeks atop the Billboard Audience-based radio chart. CAIN quickly became a fan-favorite band, and their success has continued.
The sibling trio recently embarked on their headlining Live & In Color Tour alongside famous Christian artists Katy Nichole and David Leonard and will perform at several festivals this summer. CAIN keeps returning with hit after hit, becoming a staple in the Christian music industry.
With their success, they'll be headlining festivals soon. And who knows? Maybe in a few decades, we'll see the next generation of CAIN rise up (pun totally intended). The three CAIN siblings recently had babies, and maybe one day, they'll continue their parents' legacy. CAIN is a family affair; I hope it stays that way for years.
Brandon Lake
I saw another Bethel Music breakout Brandon Lake in concert for the first time a few months ago, and I must say, I was blown away–not only by his performance but also by the incredible response from his fans. The venue was packed, and the audience went nuts when Brandon stepped onto the stage.
Brandon has amassed quite a following, but his humility is evident; he repeatedly says he's just a worship leader from South Carolina. However, his reach has expanded far beyond the walls of a church. Brandon released his most recent album, HELP!, in partnership with the professional therapy organization BetterHelp. He's become a vital advocate for mental health in the Christian community.
Brandon's career is only beginning, and I can't wait to see how he continues to use his platform for good. You'll want to keep your eye on him–he's sure to become the next big thing in Christian music.
Grace Chaves is NRT's News Editor and one of our youngest writers. She's been part of NewReleaseToday since 2019 and will continue her writing journey by majoring in Writing at Point Loma Nazarene Univerisity in the fall.