1BlueStringHubCity is a singer/songwriter competition to raise awareness and support for the 1 in 6 men that have had unwanted or abusive sexual experiences in childhood.
What does it mean to EMBRACE YOUR VOICE? Your VOICE is powerful. Your story is meaningful. How do you use your VOICE to express who you are? What does it mean to use your VOICE to speak out for other people or important issues? Tell us about it. As a matter of fact, write a song and sing about it! Be creative – be original! ​
Registration Deadline is Feb. 28th!
To Register Click Here
For more info on 1BlueStringHubCity or about the Competition, go to  www.1bluestringhubcity.com/register

6 Finalists – 1 Winner!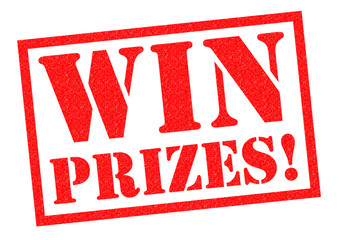 Each of our 6 finalists will receive: a photo shoot; a 1BlueStringHubCity event t-shirt; and perform live at the finale on April 19th!
GRAND PRIZE
The WINNER of the 1BlueStringHubCity singer/songwriter competition will be selected by live audience during the finale on April 19th!
The winner will receive: $500 cash; professional production and recording of winning song; perform on main stage during Music On Main in Spartanburg; spotlight performances at several local venues throughout the Upstate!
Contest Rules


Contestants may register at any time as long as their entry is submitted by the deadline



Competition is open to solo artists and groups of up to 4 people (hereafter referred to as Contestant).

Contestant must be 18 or older (at least one person in a group).

Contestant should be a resident of Spartanburg, SC or surrounding areas (within a 35 mile radius of Spartanburg).

If selected as a finalist, Contestant must be able to attend all promotional events/activities, including photos and concert finale, in Spartanburg. If Contestant is una

ble to attend, they will forfeit and another finalist will be selected.

All genres are welcome. If Contestant is a singer only, accompaniment will be required (seeJudging Criteria below).

Songs must be an original piece about this year's theme: EMBRACE YOUR VOICE (lyrics or music found to be plagiarized will disqualify Contestant from current and future competitions).

Songs must be between 3 and 5 minutes.

No profanity or obscene material.

Contestant retains ownership rights to all original songs.

Contestant must read and agree to the terms of these official rules.

Contest registration and submission opens January 1, 2018 at 12:01 am and closes February 30, 2018 at 11:59 pm EST. All registrations and submissions must be completed by that time.

Contestant must register online. Registration fee is $25 and is non-refundable.

Contestant will submit an audio/video recording along with lyrics of their song online (instructions will be provided once registration is complete).

Only one entry per contestant.

By completing this registration, you agree to comply with the rules of this competition. You give permission for your likeness, video submission, photograph/video, and live performance to be used for promotional purposes.
Judging Criteria
These are the categories by which competition entries will be judged along with the maximum points allowed for each.
Your entry must contain each of these elements.
​Lyrics/Theme (Hope) – How well does the song exemplify the theme, meaningful, emotional impact, relatability ( 25 pts)
Originality/creativity – original, words & music complementary, imagination, artistry ( 20 pts)
Vocals – articulation, clarity, tone, pitch, control ( 25 pts)
Musical arrangement – dynamics, style, tempo, accuracy ( 20 pts)
Presentation – poise, presence, appearance ( 10 pts)
Important Dates
Jan 01, 2018 @ 12:01 AM
Contest opens!
Contest opens for registration & submissions.
Feb 28, 2018
Contest closes
Registration closes at 11:59 pm EST on February 28, 2017. No registrations will be accepted after that time.
Mar 15, 2018
Finalists announced
Will you be one of the 6 finalists for 1BlueStringHubCity 2017? Find out in March!
Apr 19, 2018
1BlueStringHubCity live concert

Join us live to select the winner of 1BlueStringHubCity 2018! April 19, 2018 at 7 pm
The 6 finalists will perform live at Wild Wing Cafe in Spartanburg. They perform – YOU vote!
Admission is only $10.
All proceeds benefit Safe Homes – Rape Crisis Coalition
Registration Deadline is Feb. 28th!
To Register Click Here
For more info on 1BlueStringHubCity or about the Competition, go to  www.1bluestringhubcity.com/register